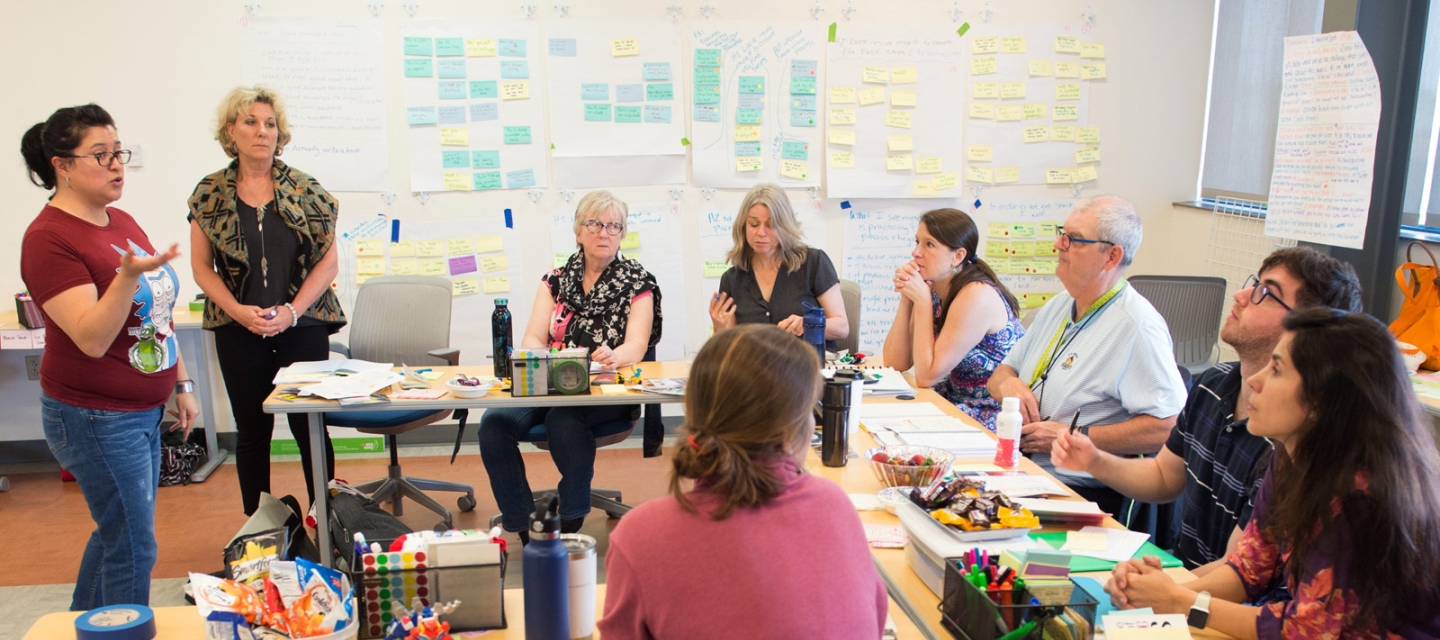 Graduate Certificate in Creativity and Change Leadership
The Center for Applied Imagination credentials creativity through diverse programs that cultivate skills in creative thinking, innovative leadership practices, and problem-solving techniques. Our SUNY graduate certificate program in Creativity and Change Leadership provides students with the knowledge and skills that can put them in a better position to operate as change leaders. 
Total Required Credit Hours: 18 credits
15 required credits 
3 elective credits 
CRS 559: Principles In Creative Problem Solving
CRS 560: Foundations Of Creative Learning
CRS 610: Facilitation Of Group Problem Solving
CRS 620: Creativity Assessment: Methods And Resources
CRS 635: Creativity and Change Leadership
3 credit hours required 
CRS 625: Current Issues In Creative Studies    
CRS 670: Foundations In Teaching and Training Creativity
A bachelor's degree from an accredited college or university with a minimum cumulative GPA of 2.5 (4.0 scale). Preference is given to those with GPAs of 3.0 or higher.
 
A written statement of the applicant's professional or educational goals and how a graduate certificate in creativity supports these goals. The recommended length for the letter of intent is two to three pages.
 
Brief biographical sketch, one to two paragraphs, that provides a summary of the applicant's accomplishments, areas of expertise, and experiences.
 
Two academic/professional letters of reference.
 
Five years of professional experience (distance learning program applicants only).
 
Successful review by the Graduate Admissions Committee.
In addition, all applicants should review the Admission to a Graduate Program section in the Graduate Catalog.