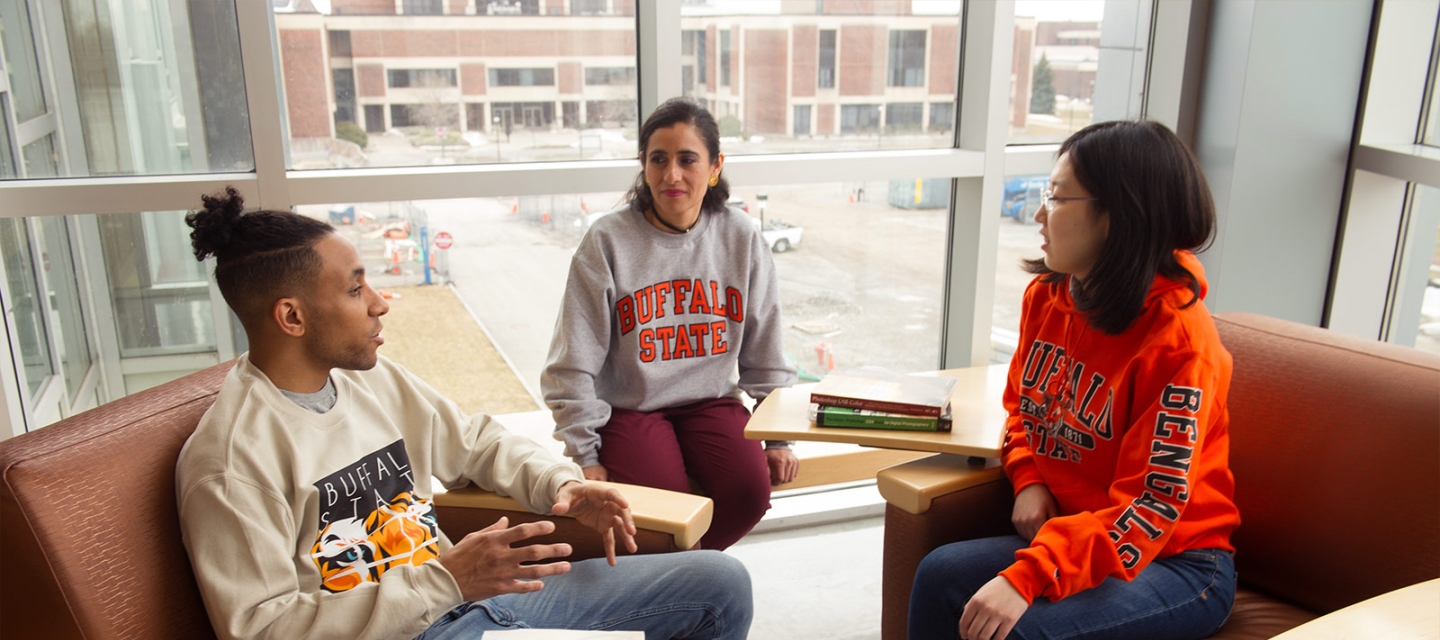 Creativity and leadership are effective resources that reside in all people and within all organizations. Our more than 50 years of research has conclusively demonstrated that creativity and leadership can be nurtured and enhanced through the use of deliberate tools, techniques, and strategies. To support our undergraduates' growth, development, and workplace readiness, we offer two undergraduate minor programs – one in Creative Studies, and the other in Leadership. Through our undergraduate courses, and minor programs, students develop essential life skills that they can put to use in both their personal and professional lives. 
Creative Studies
Career success depends on an ability to solve problems in creative ways. Moreover, we would argue that all organizations must be innovative in order to survive and thrive in today's fast-changing environment. Thus, creativity and creative thinking are considered to be some of the most important 21st-century workplace skills. 
But where do you get these skills? Unfortunately, too many of our past educational experiences undermine, rather than promote creativity and creative thinking. If you are an undergraduate student at Buffalo State, you are fortunate. Buffalo State offers one of the few minor programs in the world focused on creativity. In fact, we were the first in the United States of America to offer such courses and a minor in Creativity. 
Good for students from all majors, a minor in Creative Studies will help you to develop crucial life skills and will prepare you for success in the workplace. Plus, given the uniqueness of this minor program, it will help to distinguish you among job applicants. 
Core competencies developed:
●    Ability to develop, implement and support an environment that nurtures creative thinking
●    Learn a practical skill set for individual and group problem solving
●    Expertise in facilitating problem-solving teams
●    Enhanced ability to manage diverse groups
●    Ability to use problem-solving tools to define complex problems, to generate creative solutions, and to transform solutions into action
●    Learn theories and models for managing and coping with change in a complex world
●    Increased effectiveness in decision making
●    Sound theoretical base for understanding creativity
●    Learn strategies to nurture the creative talent of others
●    Enhanced leadership capabilities
Leadership
The leadership minor is designed for all students interested in studying and applying leadership theory and practice. 
Out of multiple modes of inquiry, students acquire frameworks that guide creative and critical thinking in a leadership context.