Develop the Solutions of Tomorrow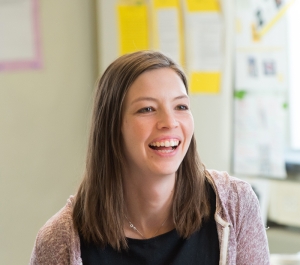 The United Nations specifically ties creativity, creative problem-solving and innovation to its 17 Sustainable Development Goals. Creative thinking in today's complex world is critical to driving social impact and developing new and innovative approaches to sustainability. 
Our founding faculty — Drs. Alex F. Osborn, Sidney J. Parnes and Dr. Ruth Noller — were pioneers and proponents of social responsibility. Moreover, our Buffalo State campus and community are proudly focused on diversity, equity, and inclusion, with a majority of our undergraduate students coming from underrepresented minorities. In our program, students have many chances to do volunteer work, practice civic engagement, and serve our communities. 
Join the Center for Applied Imagination and learn how you can Think Bigger and develop a new way of approaching the problems of today in order to develop the solutions of tomorrow.    
Sharpen your creativity and apply your imagination.