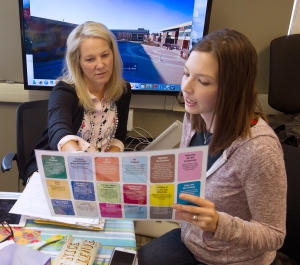 Change is the only constant in today's volatile business and social environment. Critical thinking, problem-solving, and creativity are skills in high demand throughout the public and private sectors. While leaders and CEOs agree on the need for more creative thinkers and the value of applied creativity in leadership and in the workforce, the Society for Human Resource Management has reported that creativity is one of the top skills missing among new hires and in the workforce in general. 
At the Center for Applied Imagination, we teach creative thinking and problem-solving skills every day and in every one of our classes. Our programs are designed to blend theory and research with hands-on, real-world applications to help students understand how imaginative thinking and innovative ideas can transform organizations and drive new solutions. We like to believe — and our alumni family keeps reminding us — that we foster change agents and leaders. Learn how you can drive innovation and push the envelope in your organization by investing in your workforce and the study of creativity. 
Sharpen your creativity and apply your imagination.